New Member
Posts: 8
Joined: Mon Apr 12, 2021 1:52 am
Hello I'm Craze Sickle but I'm making a Sith Rouge nicknamed Dew and I hope we can have an amazing and memorable time!
---
Full Member
Posts: 930
Joined: Thu Sep 14, 2017 4:16 pm
Location: Right behind you.
Contact:
Well, hello, Dew! Name's Raven, or just Rave. Or Slade. Or Blood. Or whatever else my multiple personalities drive you to end up calling me. xD I am happy you joined! I am the FL for the Sith, so if you want any happenings in that tab after your 10 day marker is up, let me know! I'll send you a friend req on the Discord so I can annoy you there, too. See you soon!
---
Full Member
Posts: 206
Joined: Wed Feb 28, 2018 3:28 am
Welcome, Dew! I hope to see another sith in our ranks soon! What brings you to Sithlore?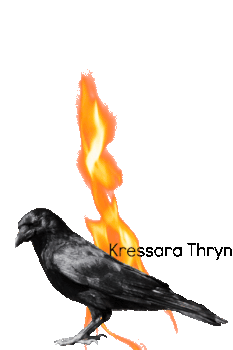 An endlessness of darkness is hovering. The sound of the silence is deafening...Ten billion decibels shattering.
---
Full Member
Posts: 389
Joined: Thu Sep 14, 2017 1:07 pm
Location: Greater New Orleans Area
Greetings, adventurer. Stay a while and join us for a tall tale or a square trotting.
---
Staff
Posts: 631
Joined: Wed Sep 06, 2017 12:54 am
Welcome aboard!

Great to see another potential Jedi!

Yes... we'll have a talk about those Sith tendencies and hopefully convince you otherwise.
---
Staff
Posts: 1020
Joined: Sun Sep 03, 2017 7:03 pm
I'm looking for someone to take under my wing if you want to throw in with a more unique faction. Join the Blue Star Pirates, there's plenty of writing to be done and even more of the galaxy to explore. We'll even take a Sith outcast if that's the direction you want to go (Hey to all you eye rolling vets, if the Jedi harbored Rani Churs, we can do something similar too!)
---